One of the most pleasant bays in Llyn, with a road leading to it from Capel Pen-y-graig. It was near this chapel in the year 1825 that a prayer meeting was held by fifty of the area's inhabitants before they emigrated to America.
In the fifties public access to Porth Golmon was nearly lost for good but thanks to those who held their ground, the arrogant Englishman who wanted to prevent anyone from coming down to Porth Golmon was thwarted.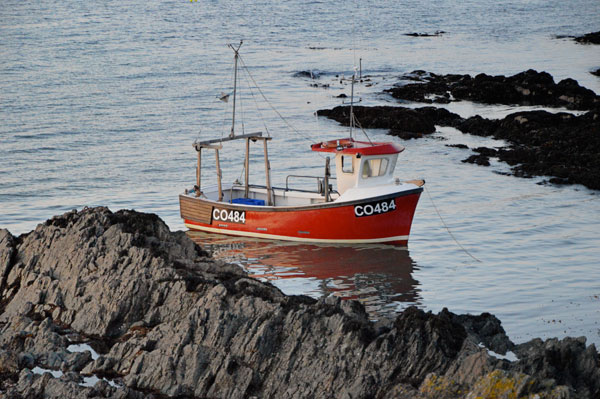 Four men were once caught here buying smuggled salt. Since they couldn't pay fines of hundreds of pounds and were thrown into Caernarfon gaol. There was an appeal for them to be released since their families were extremely poor bur the appeal was rejected and a second appeal followed within a year.
An officer from the Caernarfon customs house went to see them in gaol, where only three of the men remained. One of the men, William Williams, had become so thin that he was able to escape between the bars of the window. He succeeded in reaching his home, Cae'r Efail in Hebron, where his mother hid him in a  milk churn. When the danger passed he sailed to Liverpool, disguised in woman's clothes, from where he emigrated to the safety of America.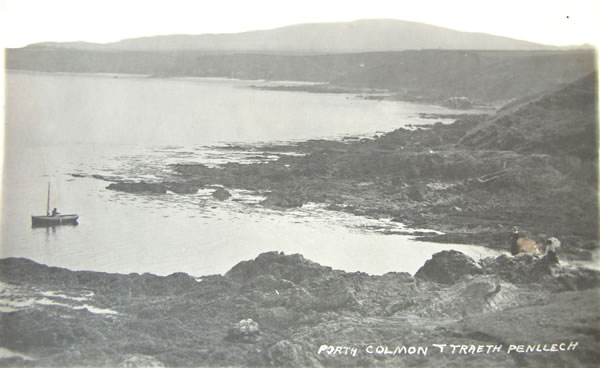 Coal, lime and bone dust used to be imported to Porth Golmon – there is a limekiln nearby – and a pilot had to be at hand to bring the ships in safely. The pilot was Wil Llainfatw.